Razor ELD is a Cost-Effective ELD Compliant Application
Razor Tracking Uses Apollo ELD's Advanced Features & Functionality
Apollo ELD is a complete ELD compliant, cost-effective and state of the art electronic driver logs application that will simplify new rule sets released by the DOT.
All New eLog & ELD Rule Sets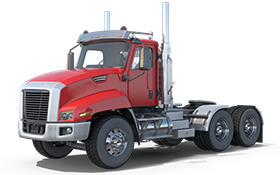 Schedule Your Demo Today!
User Friendly ELD App Design
A clean user friendly design ensures the best possible user experience for drivers. Users of the system and mobile app will have no problem navigating through the system. All features are readily available using an advanced interface.
Integrated Vehicle Inspections (eDVIR)
Razor ELD has an integrated Vehicle Inspection Report (eDVIR) that allows the driver to log the Pre and Post Trip Vehicle Inspections easily as required by DOT Regulations. An optional Interim vehicle Inspection also allows the driver to perform spot checks during the day.
Advanced eLog Driver Dashboard
Drivers know at-a-glance as they go through their day using the Driver Dashboard. Drivers know quickly the status of any of the Daily and Weekly Windows they track. Color coded status indicators let the drivers know ahead of any HOS issues.
Contact us today to get started with APOLLO ELD