Fleet Tracking App & Platform Integrations
Razor Tracking's fleet tracking and operations management software has the strongest partnerships in the industry, and they're growing every day.
Our Telematics & Logistics Services Are Powered By
Razor Tracking uses Google Maps as the main interface for the map view that includes the standard map and satellite view.

Razor Tracking provides overlay township and section lines from the Bureau of Land Management.
In the map, our API pulls weather data from the National Oceanic and Atmospheric Administration.
Verizon is the preferred network provider for cellular connectivity of Razor Tracking devices.
Razor Tracking prides itself in being able to provide other network providers when some aren't available in their area.
Only Geoforce combines a global, cloud-based software platform with satellite service of ruggedized GPS tracking devices.
Appareo is a product development and technology company that utilizes AI, mechatronics, and innovative electronics designed to deliver exceptional value.
Suntech is a telematics pioneer in the connected vehicles industry and is our preferred GPS manufacturer.
Pacific Track's ELD hardware is optimized to provide a highly reliable, feature-rich solution. They design telematics devices that are deployed in millions of vehicles.
Our Fleet Tracking & Operations Partner Integrations
Razor Tracking has a two-way recommended integration with John Deere Operations Center for remotely monitoring equipment and data.
Razor Tracking can display Raven Industries field computers onto our operations management system.
EFC Systems by Ever.Ag has integrated data within their FieldAlytics platform so customers can remotely monitor vehicles and non-powered equipment.
CropZilla creates a digital model of your farm to optimize operations based on algorithms for optimizing your machines and labor resources.
With customer's wishes, Razor Tracking is able to send data to AgVantage to assist in order/workflow management.
Descartes MacroPoint™ consolidates logistics tracking data from carriers into a single integrated platform to meet two growing challenges: real-time freight visibility and automated freight matching.
TelematicsPlus makes it easy to compare FleetEvaluator's predictive valuations through FutureCasting against straight-line depreciation.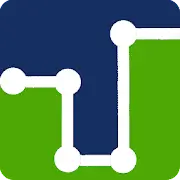 Razor Tracking is able to provide ELD service to implement the Federal Motor Carrier Safety Administration (FMCSA) Hours of Service (HOS) requirements and e-Log tracking via Bluetooth with an Apollo ELD integration.
AgWorks create truly effective agronomy software for your operations, and continually develop new solutions that make sense of the "white noise" that big data creates.
Connect and analyze your entire data estate by combining Power BI with Azure analytics services—from Azure Synapse Analytics to Azure Data Lake Storage. Analyze petabytes of data, use advanced AI capabilities, apply additional data protection, and more easily share insights across your organization.
Razor Tracking's tank monitoring integrations provide the tools to accurately monitor the levels of multiple tanks, includes location information, which is available on Current Tracking and Dispatch.
Other Operations Management Integrations
Razor Tracking can provide data from the system on a regular basis in a format that works with your system. The data for feeds can be set to generate on a regular basis or as needed. Contact us for info.
Looking to Partner With Us or Have a Suggestion for an Integration?
Razor Tracking is always interested in forming strong and meaningful partnerships to better serve our clients. Have a service you want integrated? Tell us about it!