NATIONWIDE PARTNERS WITH RAZOR TRACKING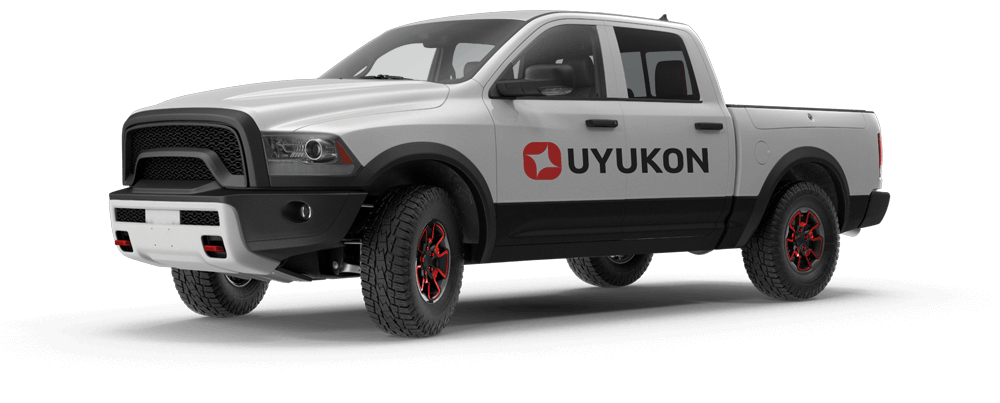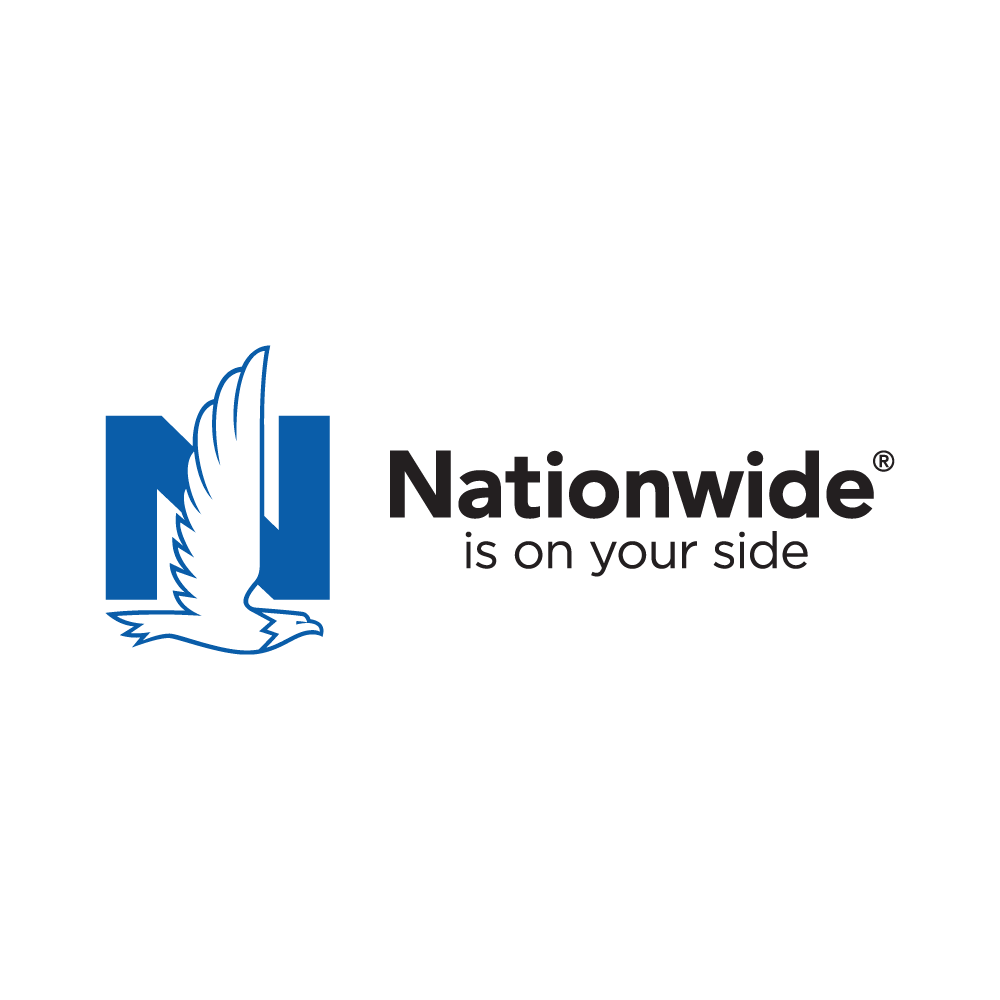 Nationwide Premium Partner Program Overview
Nationwide has partnered with Razor Tracking to develop a program to help increase the safety of your fleet drivers and decrease the cost of your business operations with real-time telematics data and reporting. Through Razor Tracking's in-depth data and reporting, farm and fleet managers will become more efficient, reduce speeding, receive real-time alerts, and ride shotgun from anywhere!
Razor Tracking Has a >99% Client Retention Rate. These Are Just A Few Reasons Why.
How Razor Tracking's Safety Driven Telematics Works
Reduce maintenance and optimize the routes of your drivers to reduce wear on your fleet.
Identify when drivers can start optimizing their routes, instead of taking the long way!
Limit long load times, and make sure that your vehicles are on the road making money, not spending it.
Harsh brakes and accelerations will drive this grade down.
With our Vehicle History Report feature you are able to dial in on any vehicle or asset's location, direction, speed, status and path for a selected timeframe. We also keep 18-months of data in the system, and securely store everything else, forever, just in case.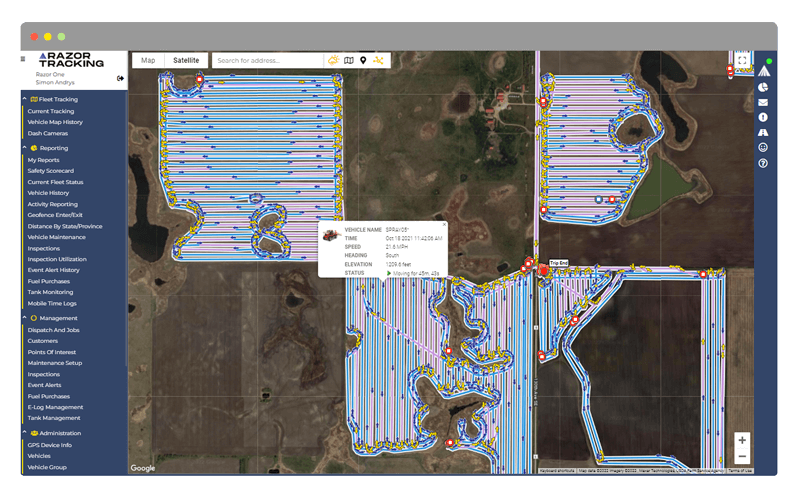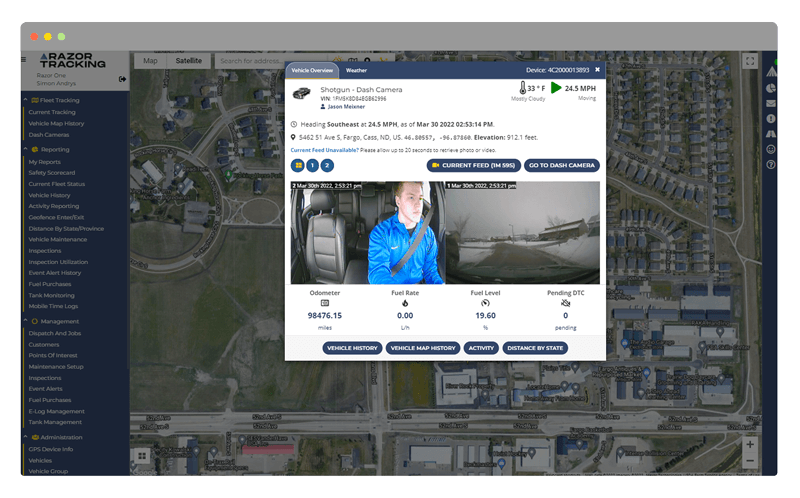 Real-Time
Vehicle Tracking
Razor Tracking's real-time tracking is available from the Current Tracking feature with live reporting of your entire fleet. When you click on a vehicle icon with a dash camera, see a live report of the camera feed.
Dash Camera
History Reporting
In the Dash Cameras feature, you are able to see event alerts and request an HD video of any incident. Also, from the Current Tracking you're able to click on any tail-point of a dash camera-enabled vehicle for a media request.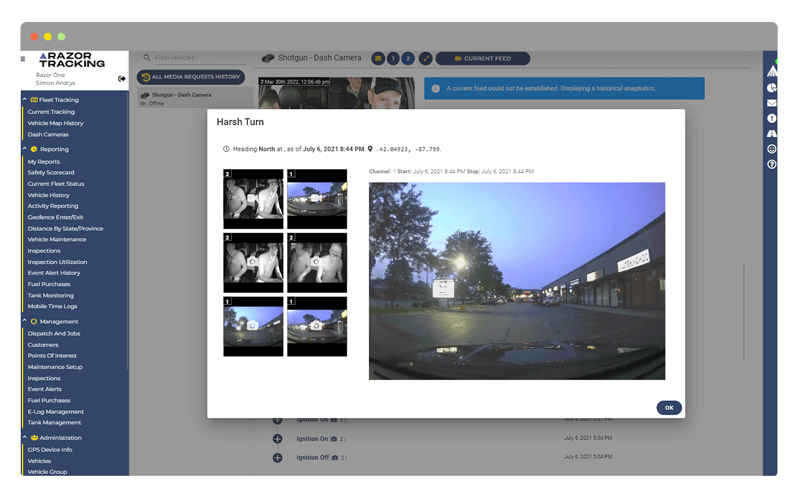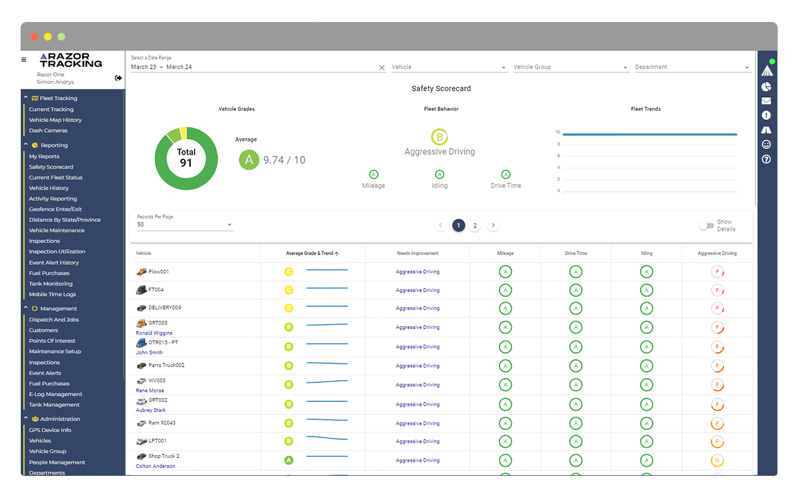 The Safety Scorecard will be your best tool to improve performance and reward your safest drivers. The default date range is nine days, and our agile fleet management software is able to adjust your safety scorecard to any range you need!
Receive real-time alerts when vehicles and assets enter or exit geofences and monitor your most trafficked points of interest. Our After Hours alerts are also the best deterrent you have against theft.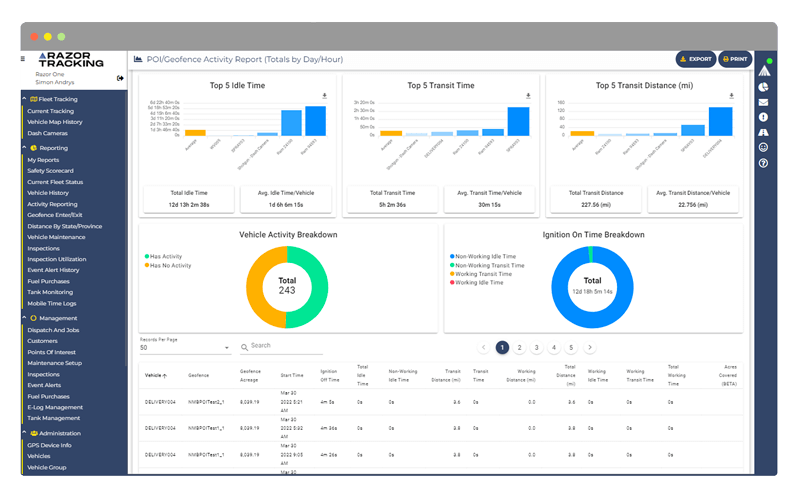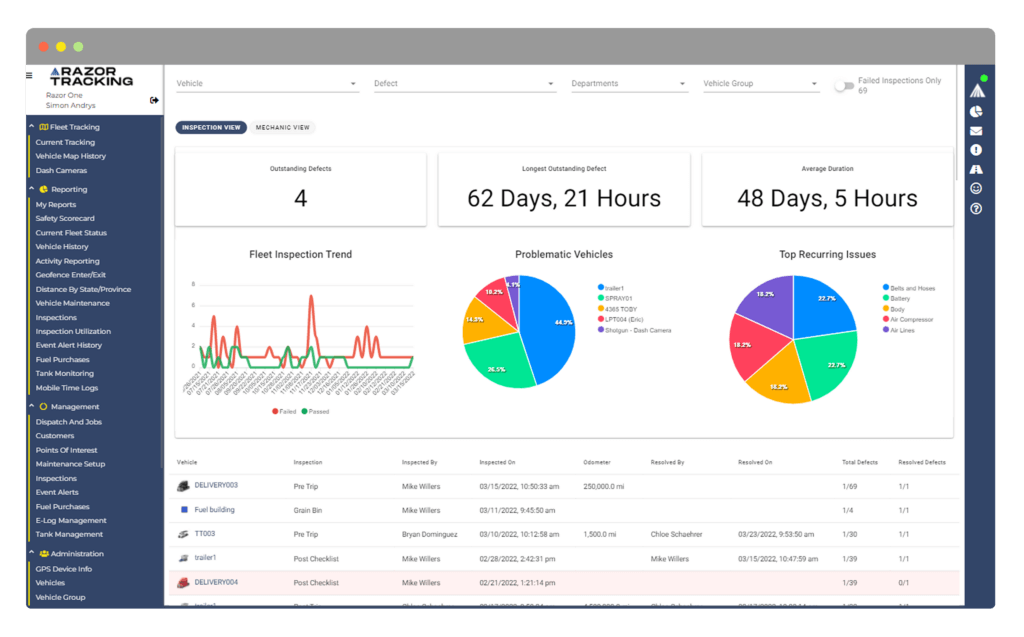 vehicle & equipment inspections
Your pre and post-trip inspections on vehicles and equipment will help you stay on top of the on-going maintenance and repairs of your fleet. In addition, you're able to use this tool for buildings, silos, tanks and more!
To get started with the Nationwide Premium Partner Program, please give us a call, send us an email, or fill out this form to speak with a fleet tracking representative.

Nationwide@RazorTracking.com