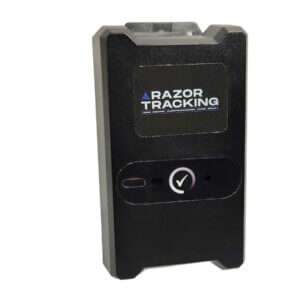 The AT230 On Demand tracker from Razor Tracking provides daily location along with On Demand options to know where your equipment is located when you want to find it.  Using  AT&T cellular, GPS, and WiFi to locate your equipment or personal valuables allows them to be found virtually anywhere.  It has replaceable batteries that will last for up to 10 years.
AT230 On Demand Asset Tracker
Razor Tracking debuts its first, ultra low-cost, Locate On Demand and daily asset tracker. It can easily track customer's equipment or their most prized possessions with a simple Locate On Demand tap via their computer to receive a response ping of its location within minutes.
It's one of the simplest ways to track equipment and other high-value items, whether from home, at work or on-the-go. The AT230 On Demand Tracker's compact size and extremely long battery life make it flexible and can also quickly be transferred to different pieces of equipment or valuables.
Contact Us Today For More Information
Frequently Asked Questions - AT230