John Deere Selects Razor Tracking To Bring Support Vehicles Into John Deere Operations Center™
FARGO, N.D., (January 19, 2022)
This integration allows for Razor Tracking and John Deere customers to monitor their JDLink™ enabled equipment and service vehicles in either platform. Beyond seeing GPS location, Razor Tracking devices will also provide vehicle VIN, fuel level, hours/mileage, location history, heading, speed, and vehicle on/off; when available, to John Deere Operations Center™.
To learn more about Razor Tracking's integrations, please visit razortracking.com/integrations.
The Razor Tracking platform has significantly expanded in the last several years; with its launch in 2012, Razor Tracking set out to provide the most user-friendly telematics system in the industry. In the years since, Razor Tracking has introduced dash cameras, vehicle and site inspections, driver safety scorecard, tank monitoring, and so much more to optimize customer operations. In 2019, Razor Tracking set a new standard by providing an open data platform and expanding its product to allow integrations and resellers to embed Razor Tracking technology into their platform or onboard through a distributor program. 
To learn more about Razor Tracking's integrations, please visit razortracking.com/integrations.
About Razor Tracking, Inc.
Razor Tracking
is headquartered in Fargo, ND, since 2012. Razor Tracking is recognized for offering the most advanced fleet management & operations platform. Razor Tracking provides a powerful and easy-to-use platform to track vehicles and assets, helping customers manage their operation in any industry. Razor Tracking is proven to maintain schedules, help with dispatching, increase overall efficiency, and improve your bottom line. For more information, please visit
https://razortracking.com
.
Deere & Company
is a world leader in providing advanced products, technology and services for customers whose work is revolutionizing agriculture and construction — those who cultivate, harvest, transform, enrich and build upon the land to meet the world's increasing need for food, fuel, shelter and infrastructure.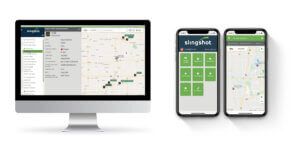 Nationwide and Razor Tracking announced a new partnership to offer advanced telematics and fleet management solutions at a discount for Nationwide's agribusiness customers across the country.
READ MORE »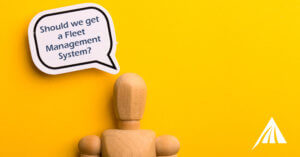 A Fleet Management System Will Be the Best Decision You Will Ever Make fleet Management Is The Future Of Agriculture It's hard to ignore the
READ MORE »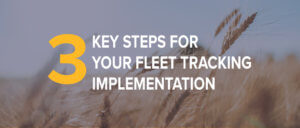 Fleet tracking can be an extremely beneficial tool for your company. This is why you need to know these key steps to implement for your fleet tracking while making the buying decision.
READ MORE »