Stay On Top Of Maintenance With Inspections
Are you still doing paper inspections, today? Inspections are an essential part to keeping your vehicles in top shape and reducing maintenance downtime. Razor Tracking has highly customizable Inspections feature to make reporting quick and easy, and bring your inspection game to the next level. Our mobile app, you can perform your DOT inspections, check rental equipment in and out, job site checklists, and OSHA checks with just a few clicks.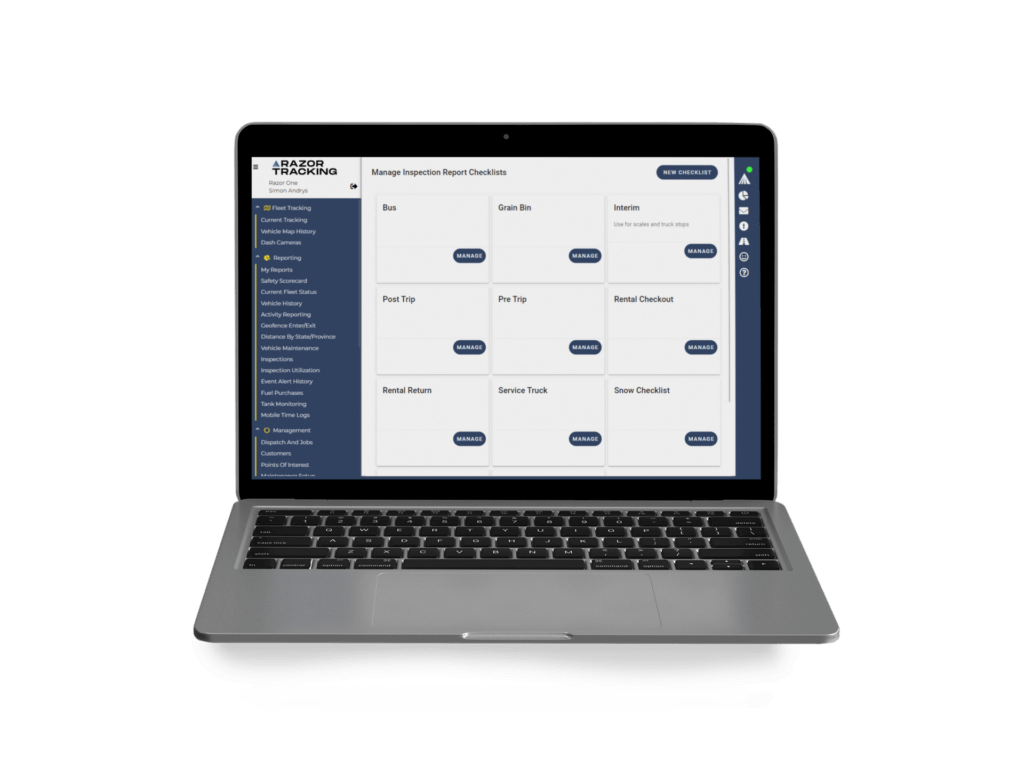 Under the Management section in Razor Tracking, you will find a Pre-Trip Inspection has been preloaded for you; however, these inspections can be completely customizable to fit your needs. To create your own inspection, select New Checklist and Manage the inspection that you just created.
Once you are managing the inspection details you can require odometer, trailer inspections, and send the results of the inspection to an email, for your mechanic to get their job done more efficiently.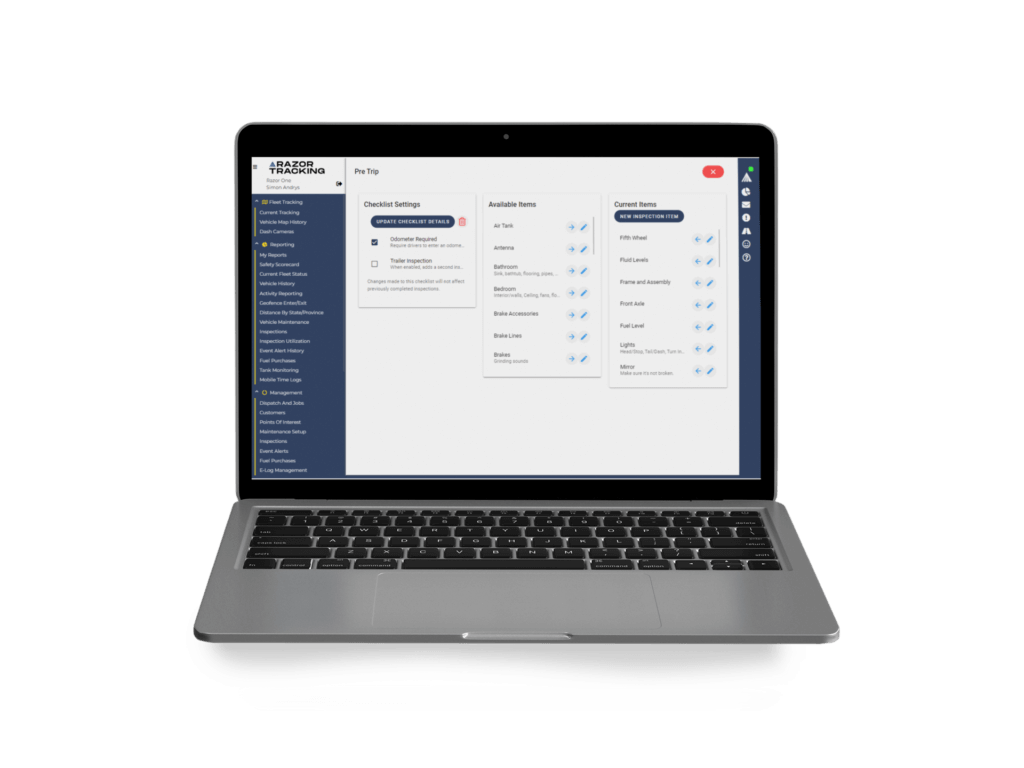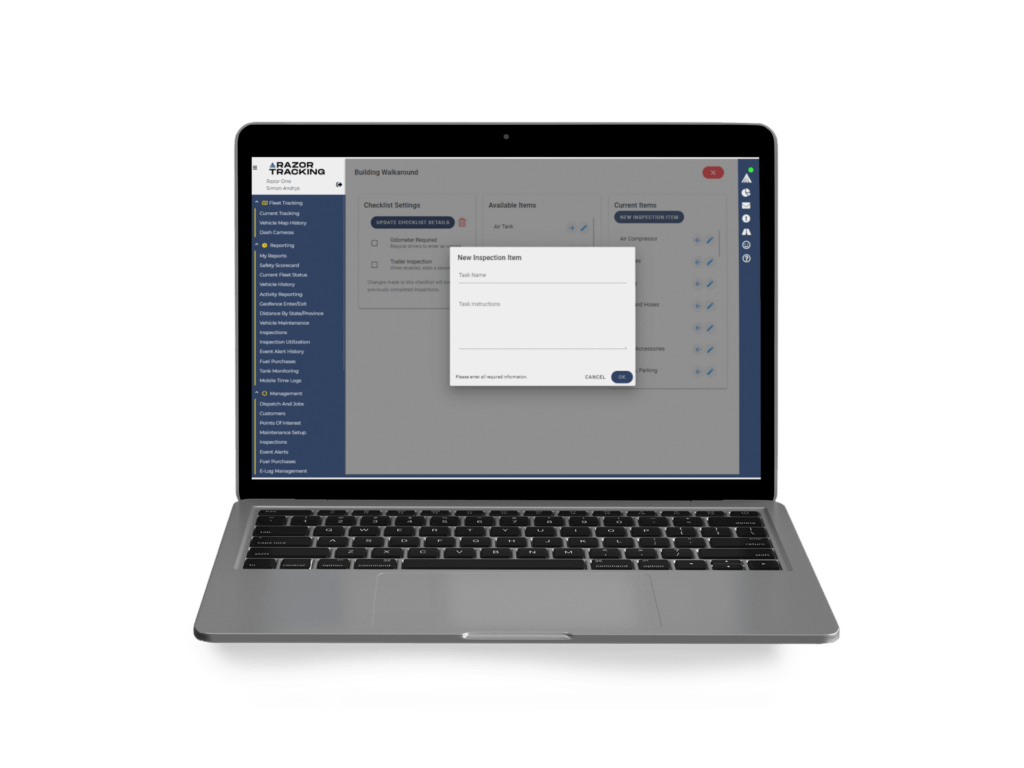 You also can create custom inspection items that can be used for things like log certification reminders or building walkarounds.
Once you have set up your inspections, your drivers can then complete inspections through the Razor Tracking mobile app.
Drivers will select the vehicle being Inspected from the drop-down menu, then select the appropriate inspection for that vehicle. While performing the inspection drivers will only select faulty items. If a driver selects no items, that means the vehicle passed the inspection at 100%.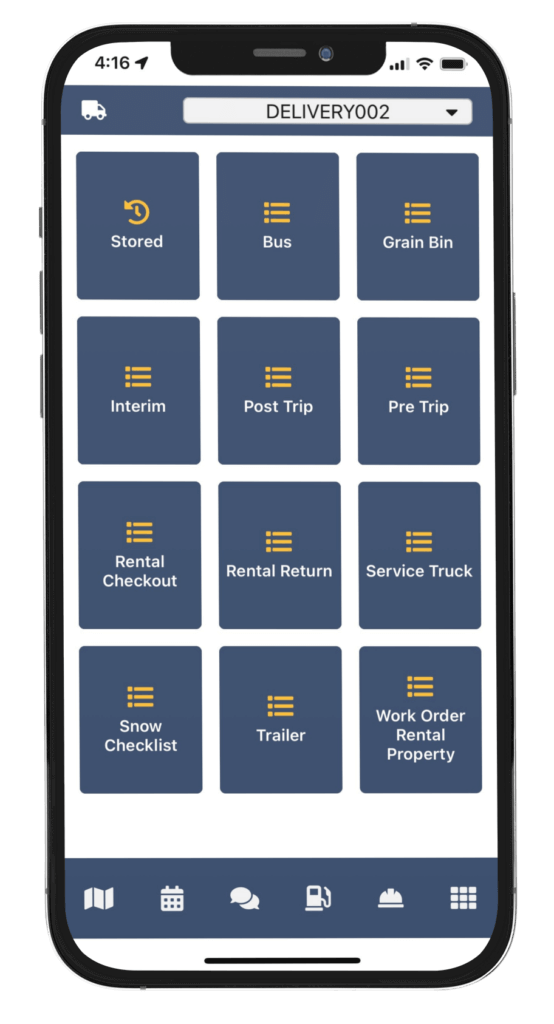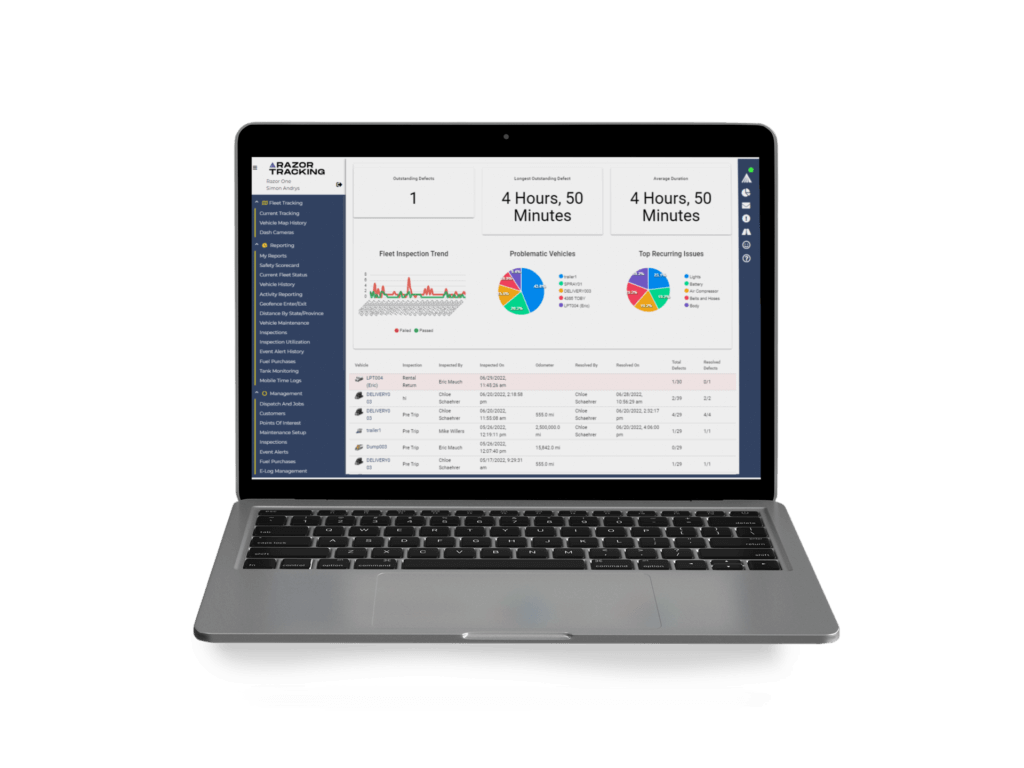 Inspections can be reviewed on the desktop by going to Reporting then Inspections. Here you can see all inspections completed in a given period. From here you can also resolve inspection defects as they are corrected.
Inspections can also be reviewed by selecting Stored while in the Inspections feature on the mobile app.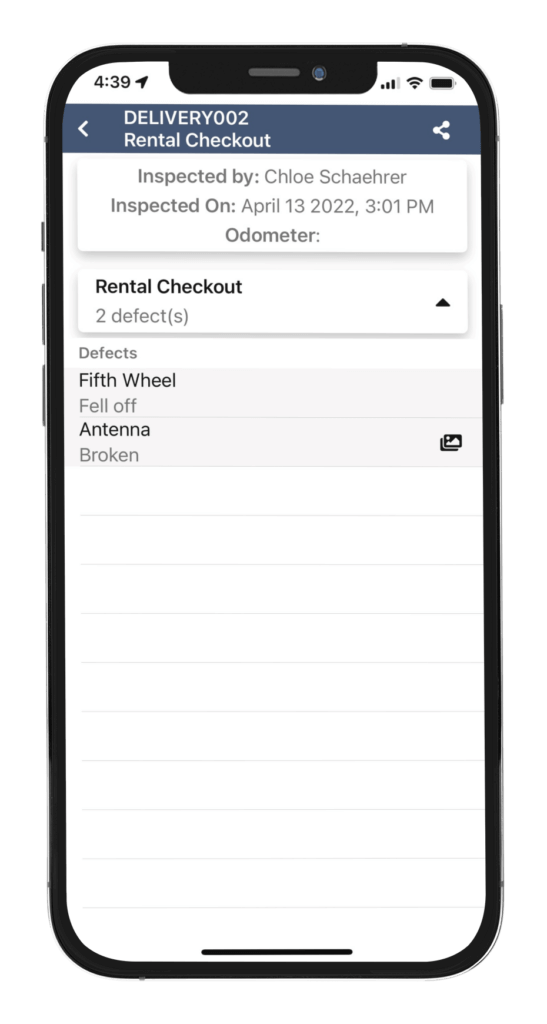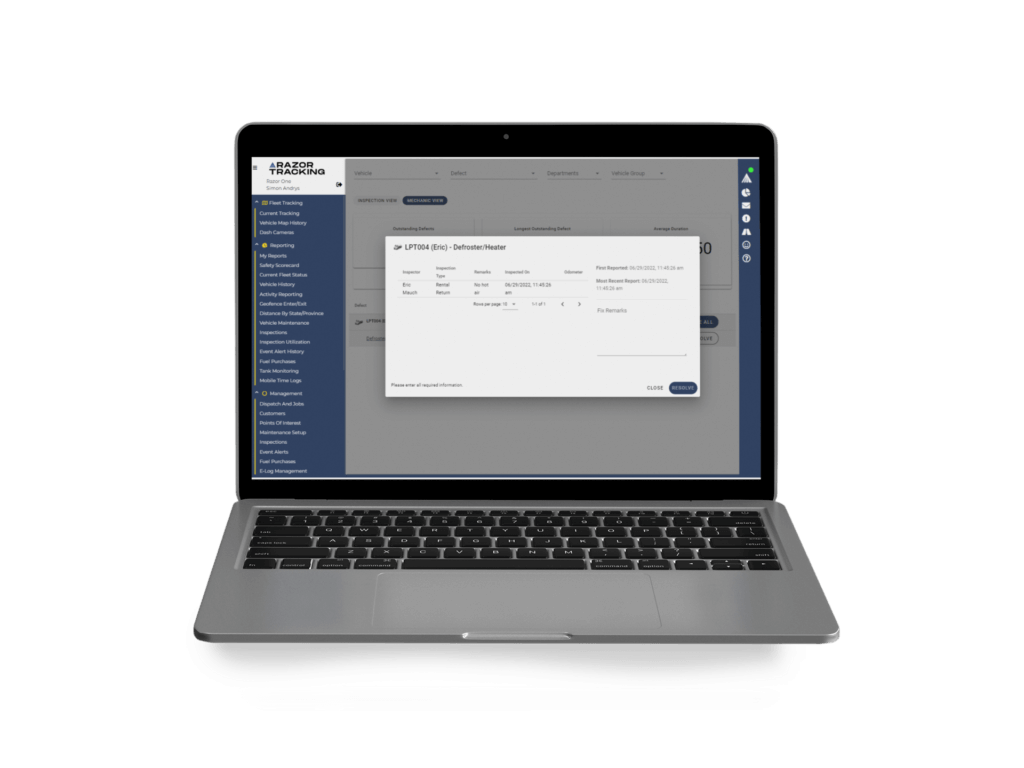 Better yet, your mechanics can view and resolve inspection defects from the mobile too. Mechanics will find a list of inspection defects by selecting Mechanics in the mobile app. This allows you to keep your phone on you while working on the vehicle rather than running back and forth between a desktop computer.
Ready To Remove Your Pain In The Assets?